On October 20-22nd, the first stop of the 2022 IECIE, was successfully held in Jakarta, Indonesia Electronic Cigarette Industry Expo. It is reported that the exhibition received 25,000 professional users.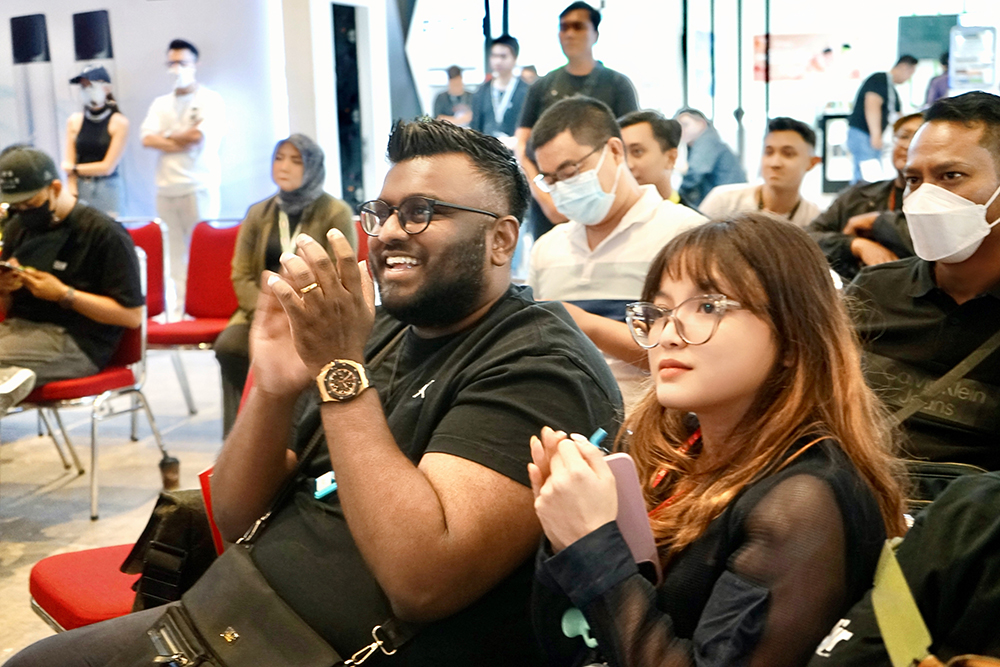 IECIE, as the organizer of the world's most influential e-cigarette industry exhibition, unites more than 400 vape brands, manufacturers, and distributors in the industry, covering all supply chain companies in the vape industry, to jointly explore the Southeast Asian market, which is still a blue ocean, to find more business opportunities.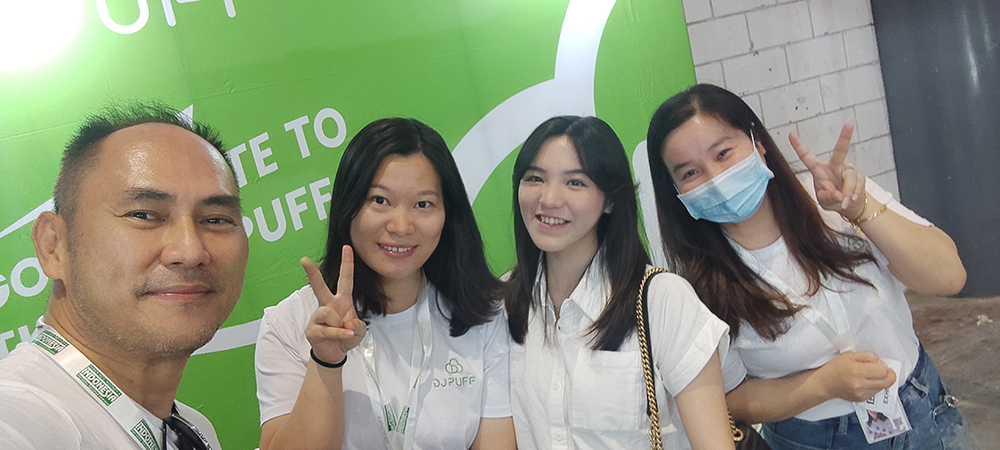 In the 3-day 2022 IECIE Jakarta, DJPUFFVape concentrated on the display of 2 pod system kit products and 5 disposable vapes which attracted a lot of attention at the exhibition and left a deep impression on Indonesian vape consumers and distributors.
DJPUFF will concentrate on taste, quality, safety, and customer satisfaction. Innovation circulating in our whole life, DJPUFFVape has created a taste laboratory with hundreds of experts. In order to improve the competitiveness of the brand in the target audience, DJPUFFVape has prepared high-quality e-liquid with different flavors for different user groups and adopted it to improve users' daily vaping experience of our high-tech products.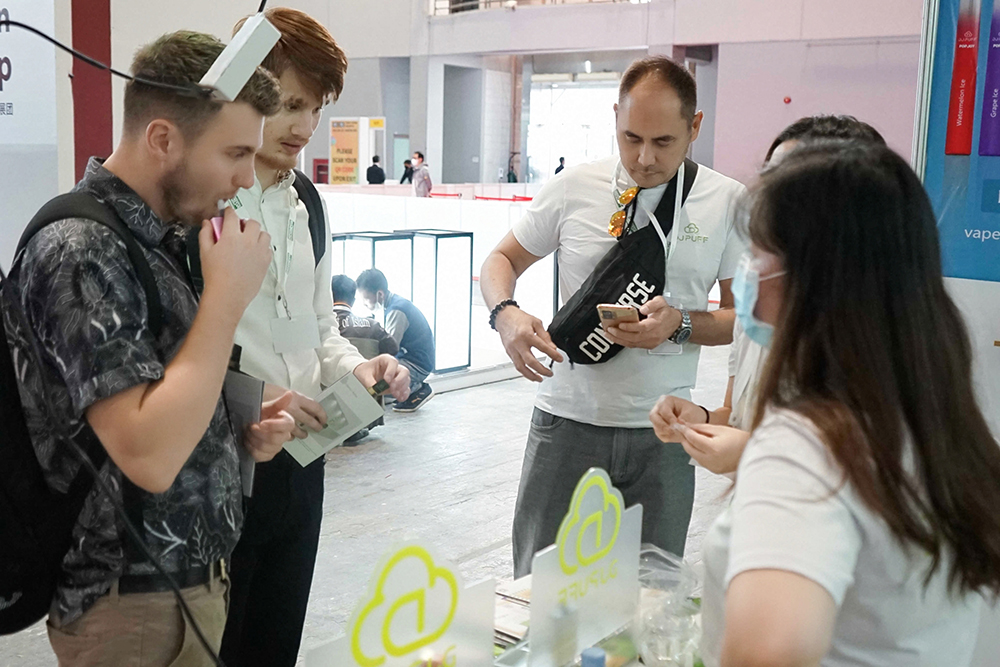 But the advantages of our products are not only outstanding in taste, but also innovative in design and function; DJPUFFVape POPJOY is fresh in color and highly textured; DJPUFFVape MOFF Cycle has the economy of a pod system kit product and the bright color of a disposable product; DJPUFFVape FLASK4999 is the world's first intelligent disposable vape, and the addition of the low oil and low power reminder function has solved the pain points of countless consumers and made them No more anxiety.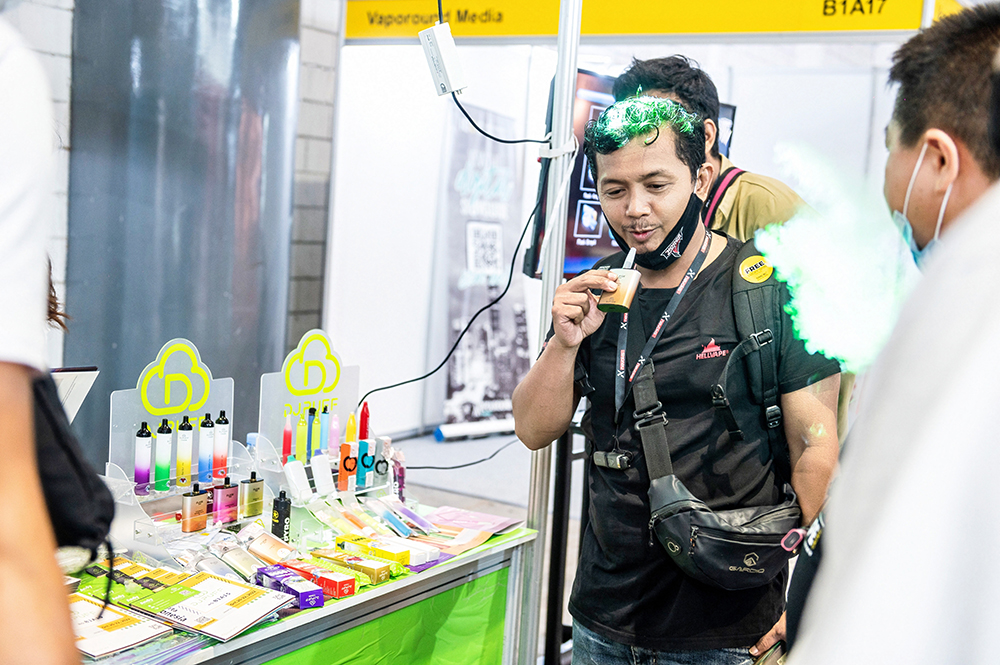 As more and more people learn about the cessation and harm reduction effects of vapes, they are becoming more and more popular worldwide, and the vape market is getting bigger and bigger. In line with the rapid development of the vape industry, technological innovation is essential. As we all know, technological innovation is the fundamental driving force for the sustainable and healthy development of an enterprise and is also the core competitiveness of enterprise development.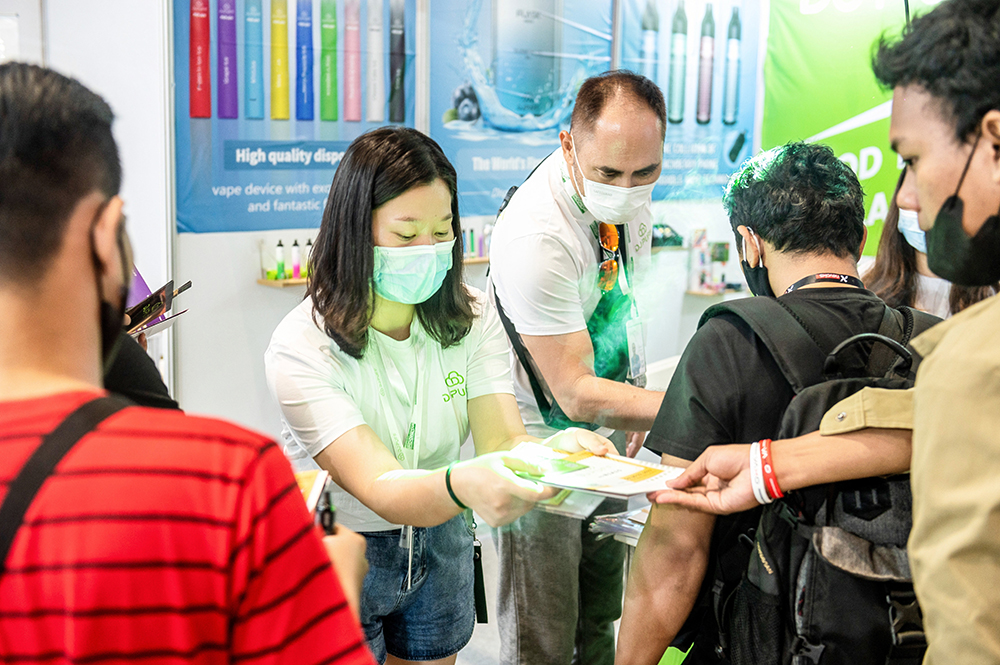 DJPUFFVape attaches great importance to technological innovation and R&D, and R&D personnel accounts for more than 50%. We are actively engaged in basic scientific research in the field of disposable vaping, Establish long-term and stable technical cooperation and achieve important technological and patent progress in cooperation with many universities, laboratories, and scientific research institutions. DJPUFFVape believes that innovation is the key to creating unforgettable vaping experiences, and also the heart of what we do. The company brings together high-quality and experienced R&D and management talents, keen on disposable vapes with R&D, manufacturing, and brand operation.
DJPUFFVape has always been committed to improving the application of atomization technology in people's daily lives through innovation, passion, and professional competence. Each flavor introduced by DJPUFFVape has a large group of loyal customers and also attracts a large number of visitors to the exhibition.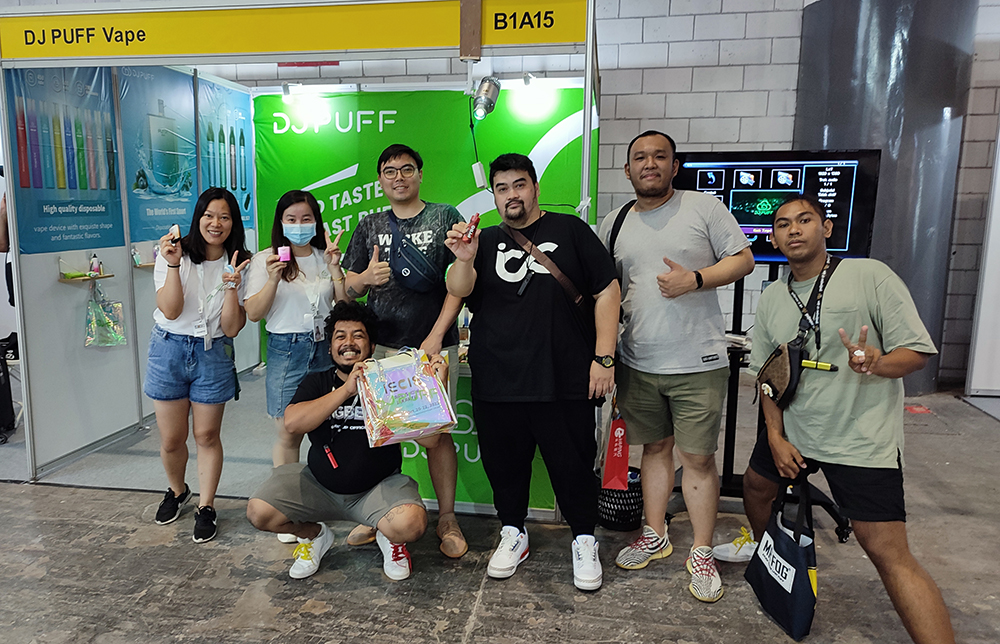 DJPUFFVape Belives that impressing users with products and building a reputation with great products. Technological innovation, never stop!